High visibility landscaping at a competitive price.
We specialize in providing high quality commercial and residential landscaping services.
ABOUT US
Meet our founder.
River Rock Landscape was founded by Stephen Schaper in 2001 in San Antonio, Texas.
It all started when we saw the need for a local landscaping company that could offer low prices and a high quality installation. We pride ourselves in being part of the BBB and the Greater San Antonio Builders Association . Mr. Schaper has over 25 years of experience in both commercial and residential landscaping.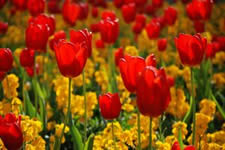 We are located 10 miles north of San Antonio, on Borgfeld Rd., on over 20 acres stocked with trees, plants and flowers. Since we deal in such high volume with plants and sod, and have a nursery available, we can provide lower prices than our competitors.
River Rock Landscape started by installing landscapes for builders around San Antonio, we have grown into a company that handles a wide assortment of home builders and commercial contractor's. We also like to handle custom high end residential projects. Our landscaping is featured in several parade of homes thoughout San Antonio and surrounding areas. We have five crews and open repair crew. Each crew is made up of a supervisor with at least five years of experience and four to six laborers with at least one year experience. We also able to provide landscape designs for customers with strict HOA guidelines and all commercial projects which is available upon request. We completed over 1,000 jobs in 2007 and expect to exceed that in 2008.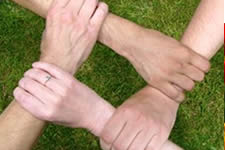 We are fully insured and can provide certificates upon request. We pride ourselves on being part of the H2B program, which allows us to get documented workers from Mexico, this insures our clients that we will always have the right amount of workers needed for the job. Our goal since the starting of this company in 2001 has been to provide beautiful landscaping to our loyal and wonderful clients. We achive this by providing the best looking plants and having excellent employees, from our people that take care of the nursery, to our customer service representatives. Everyone takes ownership in the company.
We work for over 25 custom and commercial builders in the San Antonio and surrounding areas. We can provide referrals upon request.
River Rock Landscape is a full service landscaping business located in San Antonio Texas. We specialize in providing high quality commercial and residential landscaping services.
Call us today for a free estimate! - (830) 438.6949